Ardmore, Pennsylvania: 2012 – present
Welsh Valley Middle School
Art Teacher: September 2012 – present
Professional development leader in "Design Thinking in Education"
Develop original art lessons for all art classes for grade 6 through grade 8 and specialized instruction for autistic support art class.
Create cross-curricular lessons that integrate art curriculum with other subjects.
Designer and organizer for playbook for school wide theatre production.
Leader in new school wide initiative for "Professional Learning Communities"
Coordinate and plan participation in area art shows.
ISC Art Show, Bryn Mawr, PA: January 2013 to present
School Board Art Show, Ardmore, PA: April 2013 & May 2014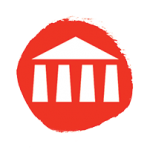 Philadelphia, Pennsylvania: 2016 – present
Adjunct Professor
Courses:
Integrating Museum Resources into the Classroom

Course Description: How do we effectively and routinely bring museum resources into our classrooms? This course offers educators a broad understanding of how to locate and use museum resources as lesson planning tools, to guide inquiry-based learning and curriculum development. With 35,000 museums in the US alone offering vast open educational resources (OER) for teachers to use in their classrooms, we will explore and analyze OER to enhance lesson planning and engage students with collections both at the museum and remotely. Visits to local museums and historical institutions will allow extend the online experience into the physical space. We will sketch in the galleries, and apply our collective online and in-person museum experiences into curriculum planning for the classroom. Open to K-12 teachers in all subject areas.

Philadelphia Museum of Art Featured Exhibition: American Modernism

Artists in the first half of the 20th century created a bold new visual language to capture the essence of modern American life. This course is organized around the wide-ranging PMA exhibition that re-frames examples of American Modernism in the collection, with an emphasis on painting, sculpture, prints, drawings, and photographs. The exhibition features internationally acclaimed artists who are affiliated with photographer and gallerist Alfred Stieglitz, including Georgia O'Keeffe, Marsden Hartley, and Arthur Dove, along with others who made significant contributions to the art of their day. Educators will receive the PMA catalog that is published in conjunction with the exhibition as a source material for study. Educators across all subjects and grade levels will gain a broad historical and social perspective of American Modernism through collaborative presentation, peer workshops, and conversations offered through this distinctive educational experience.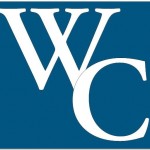 West Chester, Pennsylvania: 2003 – 2012
Fern Hill Elementary School
Art Teacher: August 2003 – September 2012
Develop original art lessons for all art classes for grade 1 through grade 5.
Create cross-curricular lessons that integrate art curriculum with other subjects.
Lead the design and creation of tile wall mural as K-5 project for school lobby.
Spearhead Arts in Education Week
Educate the school community and promote the Art Department through Youth Art Month.
Coordinate and plan participation in area art shows.
Organize and expand participation in national art contests.
Chairperson of Art Department Duties: August 2005 – June 2012
Lead ten professional teachers located in ten elementary schools.
Develop and manage the elementary district art budget.
Organize and supervise professional development and in-service days.
Present Art Department plan and tactics to the School Board.
Educate new staff on PowerSchool – a new teacher computerized grading system.
In charge of all art teachers in district for PDExpress administration.
Educate fellow art teachers of new educational pedagogy.
Springfield, Pennsylvania: 2009 – Present
Founder and CEO:
Author and illustrator of The Primary Kids Meet Georges Seurat, an educational children's book about Neo Impressionist artist Georges Seurat: December 2010
Author reading at The Please Touch Museum, Philadelphia, PA